Description
A grouping of three films in HD (high definition) and "side-by-side" 3D format.
• A day at Mini World : a huge animated railway diorama with sound in a setting that delights families.
• Kaeserberg railway : a small piece of Switzerland reconstituted in a masterful way by great professionals of model railway.
• Steam at the museum : this beautiful Sunday of October, a "steam" ballad provided by the locomotive Ge 2x 2/2 pampered by the members of the museum of Blonay-Chamby.
DVD Bonus : The three movies of the title Pépites ferroviaires (HD) in SD (standard definition) which present different montages on the same subjects.
Warning : Playing this Blu-ray disc requires video equipment compatible with "side-by-side" 3D format.
---
Film excerpt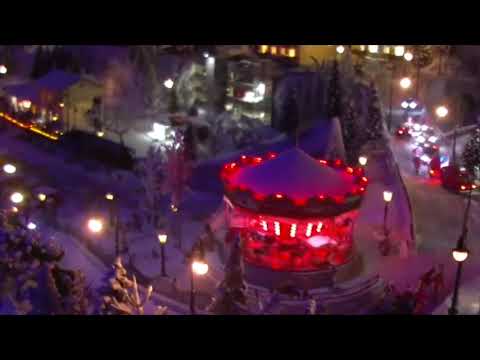 ---
Pictures from the film
---
Cover