Description
Three films
• Steam plumes in southern Touraine
• Meetings with the 141 R 840
• Escort of the "Ligérien Express"
"Passion" Sequence
Several reports on circulations organized by the 3ATV Center of Loire Valley between 1998 and 2007 in the region "Centre" and the Nivernais. Meetings that have attracted the admiration of many young people from 7 to 77 years and parades that will remain long in the memory of fans of live steam.
"Emotion" Sequence
Historical event, the visit of the steam train of the 3ATV Center of Loire Valley on the very slight railroad linking Port-de-Piles and Tournon-Saint-Martin in southern Touraine. In August 1999, the three days of circulations by shuttle confirmed the success of the popular agricultural show held in Preilly-sur-Claise.
"Thrill" Sequence
Aboard the "Ligérien Express", among the travelers and in the cab between St-Pierre-des-Corps and Thouars, the 22nd August 2010. Numerous shots from the cab will make you vibrate to the rhythm of a speed reaching 100 km/h.
---
Film excerpt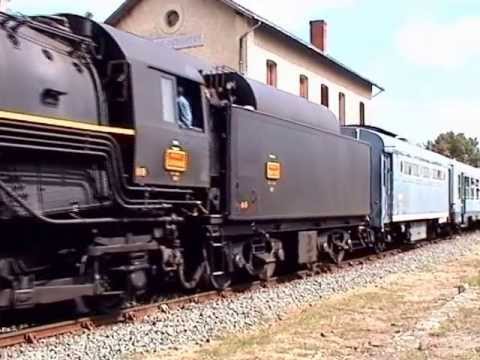 ---
Photos from the film
---
Cover